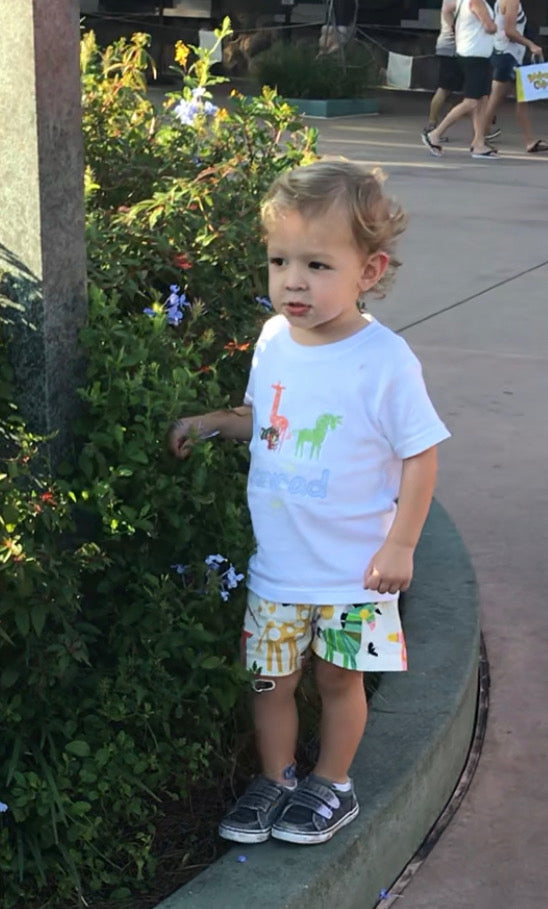 Conrad Tee Short Set, Zoo
Regular price $ 66.00 Sale
Our Conrad Shorts in the Zoo pair perfectly with our embroidered tee. This is the perfect set for your little boy for any upcoming Zoo trips or family trips! 
Offered in Sizes 12m-10
Runs True to Size 
Please leave your trip date and your Childs monogram information in the boxes before adding the items to your cart. Please double check the spelling of your Childs name before entering your order as James and Lottie is not responsible for orders entered incorrectly. All orders are custom orders. 
**This item is available for trips beginning January 15th**