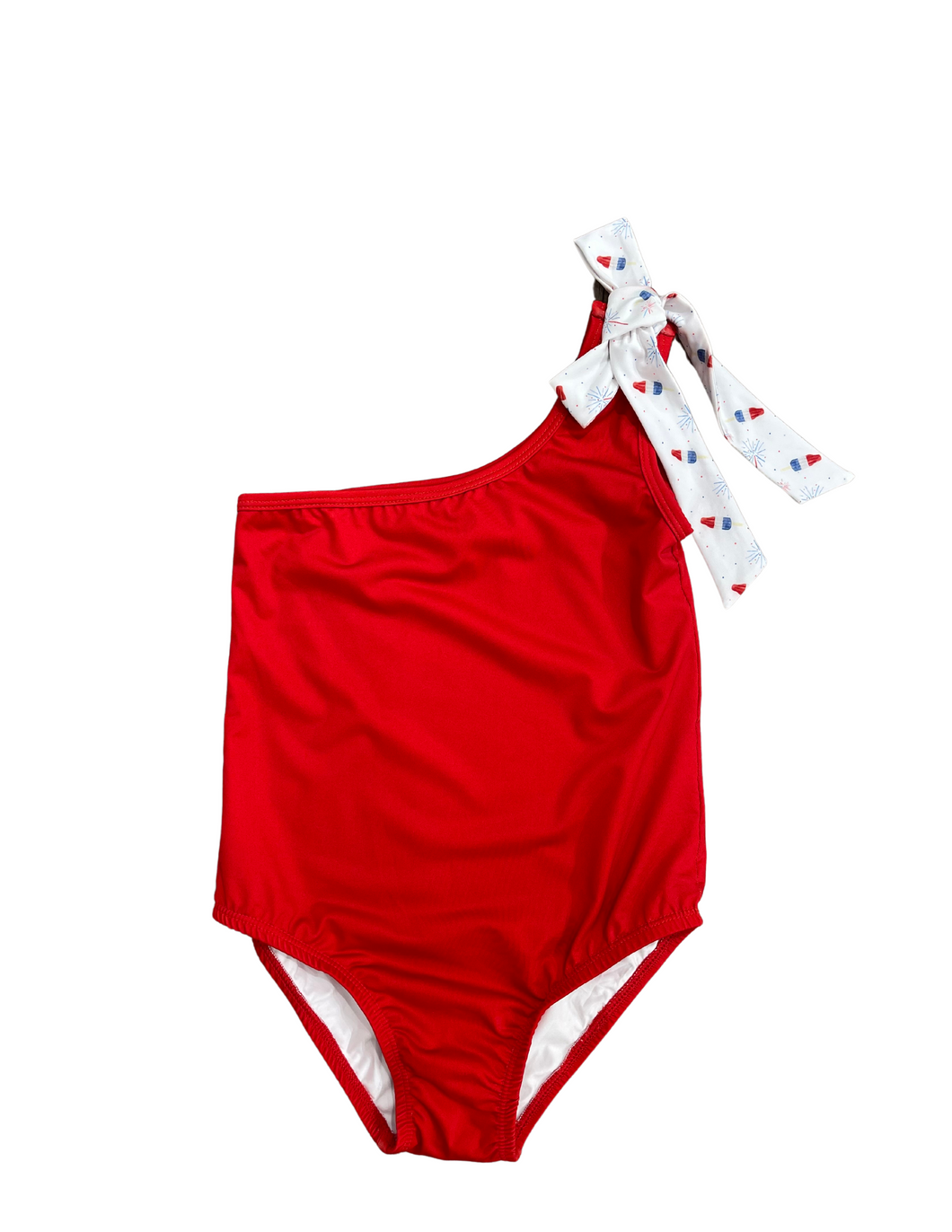 Brynn Red One Shoulder Swim
New Swim Style this year, we are sure you will love it as much as we do. The red Brynn One shoulder Swimsuit is detailed with our patriotic popsicle print bow. We love this style for your little one this Spring and Summer! 
Offered in Sizes 2T-12.
Runs True to Size