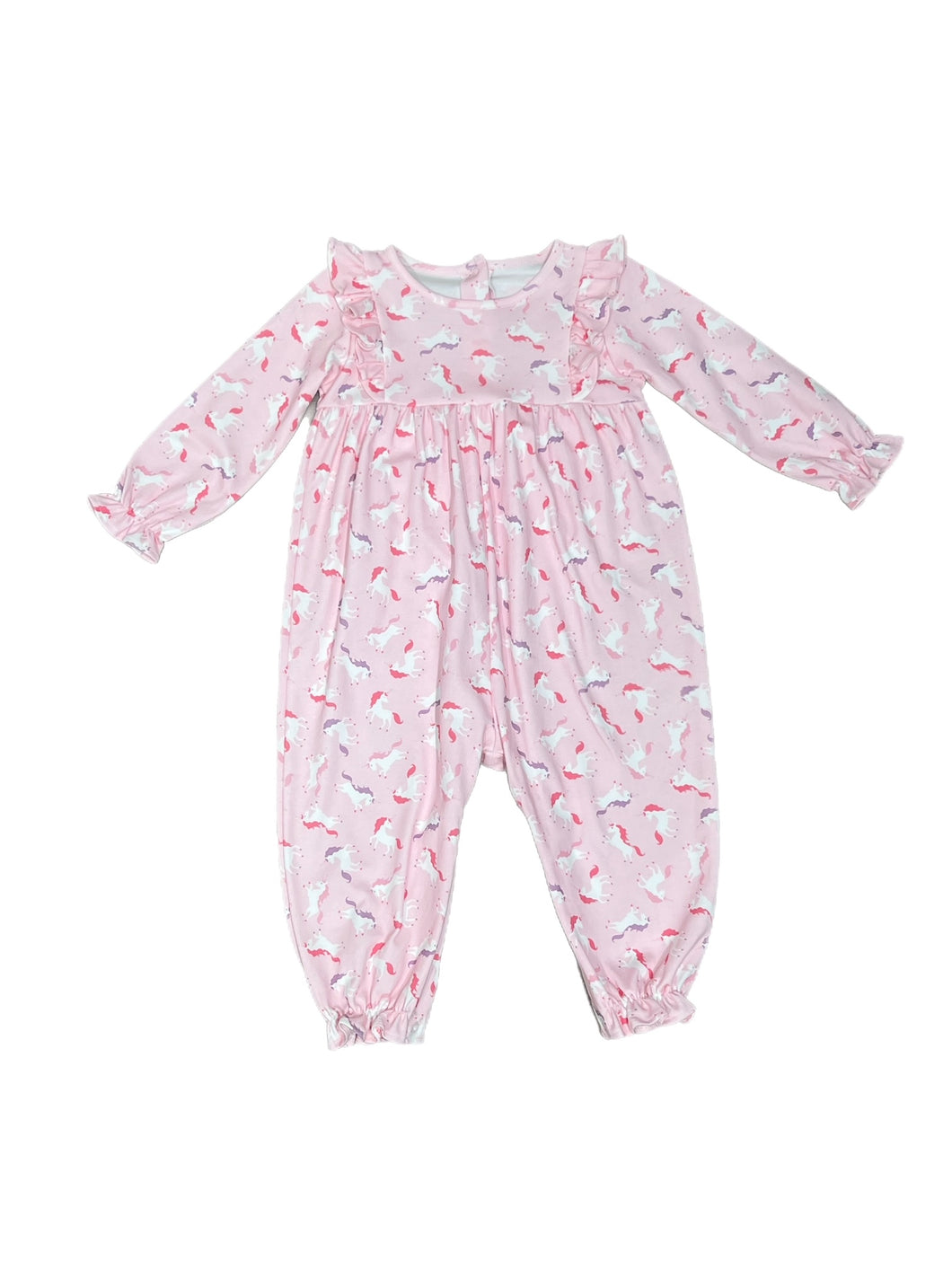 Harper Long Bubble, Unicorn Pima Knit
This Unicorn print is a MUST HAVE for your little girl. We love this sweet little bubble, and it will coordinate perfectly with our big sister options from the Unicorn Collection. You won't want to miss this print for your littlest girl! 

Offered in Sizes 3M-3T.

Fits True to Size