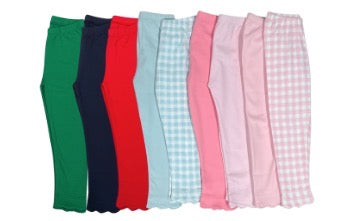 Pima Knit Leggings, Bubblegum Pink
This year we are offering our beloved Pima scalloped leggings as part of our New Basics Collection. Pair with any top, or wear under any blouse or dress to keep her little legs warm all season. Available in light pink, light blue, bubblegum pink, kelly green, navy, and red.
Offered in sizes 3M-12.
Runs true to size.