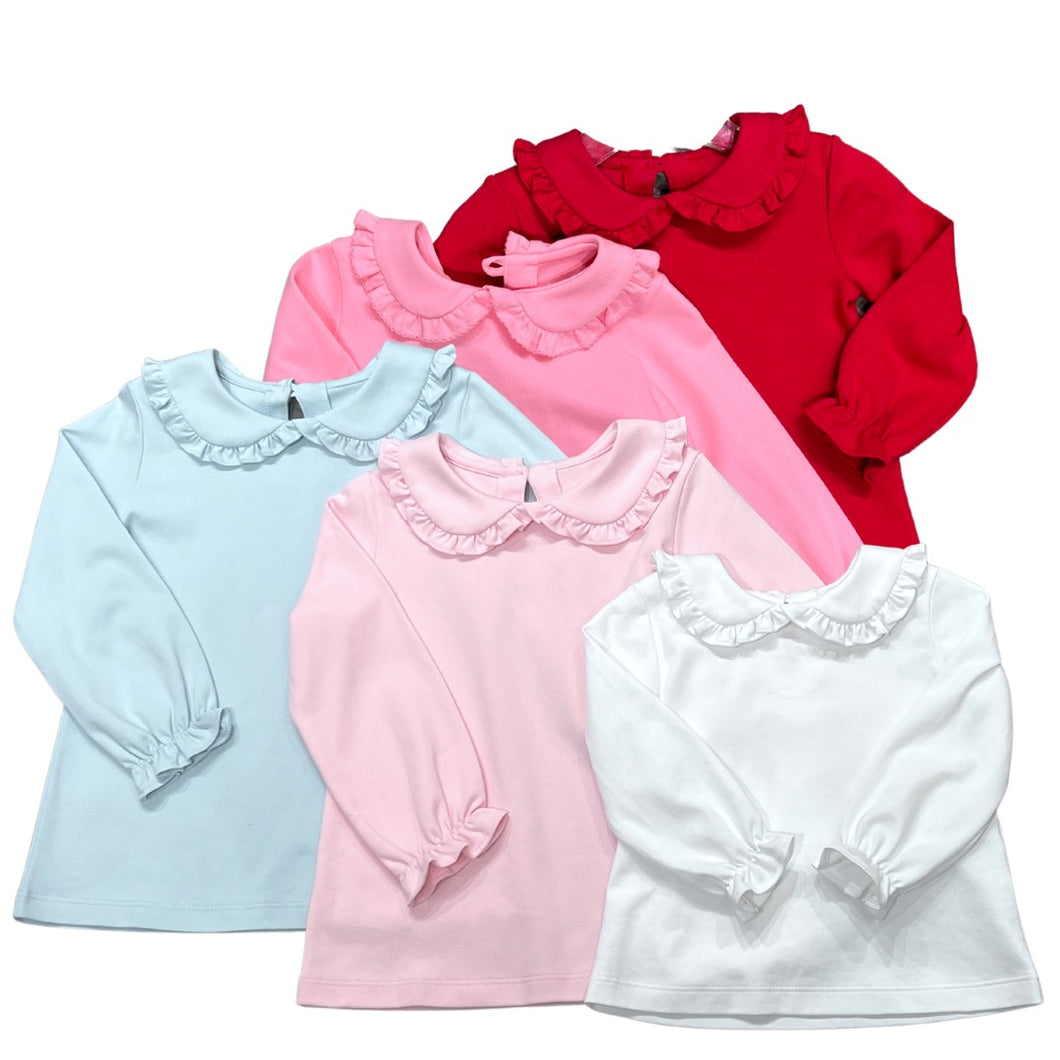 Pima Peter Pan Collar Top, Light Blue
The Peter Pan Collar Pima top is offered this year in white, light blue, light pink, bubblegum pink and red. The collar features a ruffle hem that makes this basic top perfect for everyday with leggings or jeans or can be worn for special occasions with a dress or skirt. This pairs with many of our Collections and is a must have! 
Offered in Sizes 3M-8.
Fits True to Size